Gavin (Lvl100Weavile)

Vital statistics

Position
Sky Army Scout
Age
Unknown
Status
Alive

Physical attributes

Height
Unknown
Weight
Unknown
Bio
I was originally a wikia contributor called 74.74.186.185.  But I decided to make a account named after my Silver character, lvl100 then added my 2nd favorite pokemon to add to my name, because lvl100typhlosion does not make sense. I asked magicalman to make me a chat mod, this was the time of me and Tal Charles helping the wiki. Now this wiki is doing pretty well I do not have to worry every 5 minutes.
More info
My favorite video game is pokemon silver/gold/crystal and the remakes and earthbound 0
My least favorite video game is any educational game with a few exceptions +1
My favorite youtubers are pewdiepie, skydoesminecraft, deadlox, Asfjerome, huskymudkipz, chuggaconroy, the yogscast +2 Nintendocaprisun, elementanimation, bajancanadian, captinsparklez, ihascupquake haters and pokecinema.
friendships with other users
My list (in order) the best and worst users:
Favorite people on this wiki
Talcharles Reason:Probably my favorite person on this wiki because he is nice to me and is a great admin.
Ember Princess Reason:Another great admin,she is great when it comes to editing.
Runner-Ups
MagicalMan Reason:A great founder but needs to be online more.
TigerShark Reason:Good wiki helper but I need to know him more.
Pastlife Reason:Two words NOT ACTIVE.
Zyx Reason:Friendly rivals.
RansomTime Reason:Banned me,but is VSTF so I trust him.
Neutral
Wikia Contributors Reason:The jack of all trades,these guys can be good or bad.
Do not like
Zeodex Reason:Not sure if he is good or bad but I think he is mostly bad.
HATE
Pokestar9999 Reason:V.A.N.D.A.L
People that suck and should die
Mr.Sky Reason:He is a fat,foul mouthed vandal that should die
People that are unforgivable and will die alone in a cave
Lvl50snesal Reason: friends with Lat Selrahc,he is my evil younger brother.
Potatoguy/Teamspacedicks Reason:porn,vandals,always come back
Random hacker - Obvoius reasons.
Other stuff
+1 exeptctions are portal and organ trail.  +2 All yogscast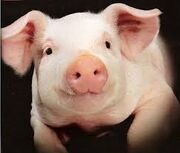 Gallery
Videos