SkyDoesMinecraft
Comments

0
77pages on
this wiki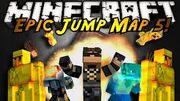 SkyDoesMinecraft (also known as The squid hater, or the Butter King, Commander Sky, real name Adam) is an immensly popular 
Minecraft 
Youtuber.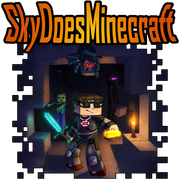 YouTuber who is famous for his love of Butter/Budder and hating Minecraft squids. He is one of the creators of the famous Minecraft group, Team Crafted, group he left on 7th of March 2014. His Minecraft name is SkythekidRS because before he got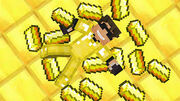 into Minecraft, he made videos comprising himself playing RuneScape, with the name Skythekid, hence the RS (standing for
R
une
S
cape) , and uploaded to his original channel JinTheDemon. His channel started as a spinoff when someone suggested him to play it and the first episode of his Minecraft Let's Play series, Skydoesminecraft, came out. He is also famous for playthroughs of Minecraft Custom Maps or Parkour Maps with his friends, MinecraftUniverse, Deadlox, AntVenom, CavemanFilms, BajanCanadian, JeromeASF, and more. He has more than 7,000,000 subscribers on YouTube.

His Minecraft skin resembles his Runescape character with the armour, and the amulet. The only difference are his sunglasses.
quotes
"UnTameable!"
"Budder!"
"Ty's Foot"
"Hey guys. Sky here"
"AHHHHH!"
"We'll see you later, recruits."
"Mom, are you proud of me mom?"
"Majestic"
"So Beautiful!"
"Jason, I'm Startled!"
"Bodil40!"
"BREEEEEE!!!!!"
HAHHAHAHAH WHAT THE F***??!!"
"Dont let the Mudkip win!
"Truce!"
"We can talk about this!"
"I REGRET NOTHING!"
"FREEEDOM!"
"Its so majestic..."