Home
Talk

2
77pages on
this wiki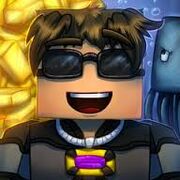 WELCOME SKY ARMY!

This Wiki is dedicated to the famous Minecraft YouTuber SkyDoesMinecraft, his Minecraft friends and also his series. Also see our official SkyDoesFanon Wiki here.
RULES:
Vandals and trolls are not allowed, we don't approve of it. If you are a troll, you will be ignored and eventually banned.
No sockpupeting
Please try not to make pages that have nothing to do with Sky. If you want to do that, create a blog post, or do so on another Wiki.
Absolutely no hacking.
Swearing is enabled as long as it doesn't ofence anyone. Personal attacks (or at least verry ofensive ones), are interdicted and at more than 2 of them, you will be issued with a long-time block.
Have fun!
Sky's latest video
Heart of the Sky Army
Sky- He is the leader of the Sky Army, his real name is Adam. He has over nine million subscribers.
Deadlox- One of Sky's friend and a general of the Sky Army, his real name is Tyler and he has over one million subscribers.
MinecraftUniverse- Another of Sky's friends. He is also a general of the Sky Army. His real name is Jason and he has, just like Deadlox, over a million subscribers. His original username was dingkey.
Poll
Which do you prefer the best?
For more polls go click here
Website Medias
We use Twitter, Thumblr and Facebook to mainly just talk about whats happening. Were using our weebly page to tell you a timeline of the SDM wiki and posssibly for more purposes.
Did you know...
How to help us
We need help in the video pages if you can do them, if not edit some other pages.Please report vandals to the admins. Here are a list of active admins:
​Translation
If you don't understand a page or a message and you can speak romanian/portughiese/german, come to User:Penumbra minecraft and he will translate it to you.
Daca nu înțelegi o pagină sau un mesaj dar poți vorbi româna/portugheză/germană, vino la User:Penumbra minecraft și el îți va traduce.
Se tu nao perceberes alguma pagina ou alguma mensagem mas podes falar em romeno/portugues/alemao, vem ao User:Penumbra minecraft e ele vai traduzir-te.
When du etwas nicht verstehst und du rumaenien/portughiesich/deutch sprechen kannst, komm' zu User:Penumbra minecraft und er wird fuer dich uebersetzen.
Test
Are you a big Sky fan or a newbie? Complete this test to find out here:  http://www.nerdtests.com/mq/uttake.php?id=122913
Not sure which army you belong to? Try this: http://www.quotev.com/quiz/3957127/Sky-army-Squid-army-or-no-army/