Deadlox(Ty)
Dead Army Leader

Vital statistics

Position
Dead Army Leader
Age
21
Status
alive
Twitter
None
Instagram
None
Ask.fm
None
Twitch.tv
None

Physical attributes




Height
Unknown
Weight
Unknown
Deadlox or his real name Ty Ellis, is a Bronze Member of the Sky Army, which​​ means that there was a time that Deadlox wasn't a member of the Sky Army. Deadlox offhandedly revealed that only Sky can hear the squids. Ty looks a lot like Deadlox' Minecraft skin. Deadlox was captured by the Squids in Epic Jump Mad: Butter Edition! He simply took part in the map through a hologram called Hologram Deadlox.
Description
Deadlox normally does Epic Jump Maps and minigames with Sky, and even though he sometimes bothers Sky, (Sky sometimes calls him a Squid), they're good friends. Sky (and Deadlox) sometimes abuse each other on parkour maps, one knocks the other off a platform while making a jump, and to have revenge, whoever was knocked off does the same. He and Sky both left team crafted on March 7th, 2014 for unknown reasons.
When Seto was kicked Ty voted to keep him in. This is why he did not get much hate. This also created the shipping between Seto and Deadlox known as Setolox.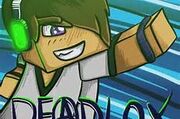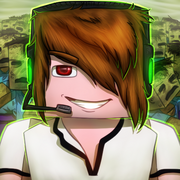 Ad blocker interference detected!
Wikia is a free-to-use site that makes money from advertising. We have a modified experience for viewers using ad blockers

Wikia is not accessible if you've made further modifications. Remove the custom ad blocker rule(s) and the page will load as expected.