This page is a stub.
You can help the Sky Does Minecraft Wiki by expanding it.
Expand by using correct and useful information.
Butter Creepers are formed when a creeper is spawned in a Butter box.
When killed, they drop glowstone dust, gunpowder, butter/gold ingots, and more gold items but not food/weapons/tools/ores.
When they explode, they make an explosion that replaces everything around it with butter. They do not destroy any blocks unlike regular creepers
They are mobs from the Epic Jump Map series Butter Edition.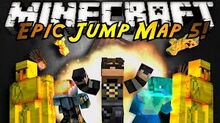 Ad blocker interference detected!
Wikia is a free-to-use site that makes money from advertising. We have a modified experience for viewers using ad blockers

Wikia is not accessible if you've made further modifications. Remove the custom ad blocker rule(s) and the page will load as expected.